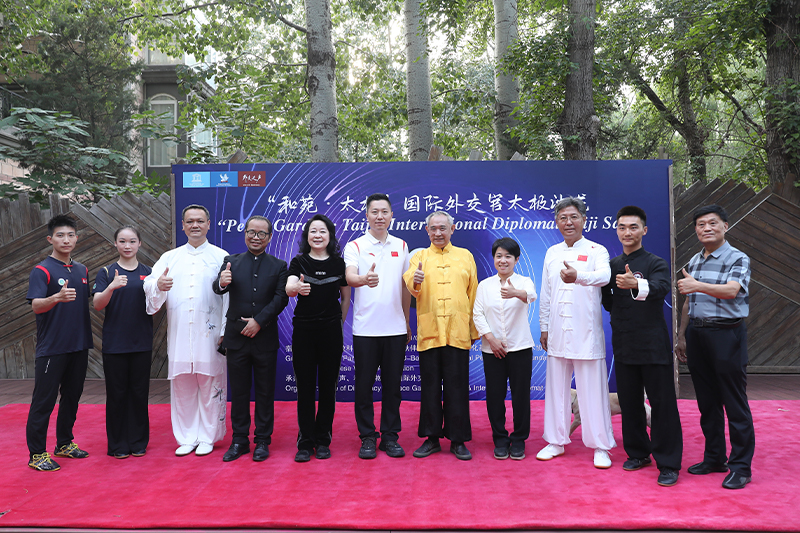 Xinhua News Agency, Beijing news that on September 1st, the first day of the opening of primary and secondary schools in China, more than 40 diplomats s to China had their "first lesson" - Tai Chi at the first "International Diplomats Tai Chi Salon".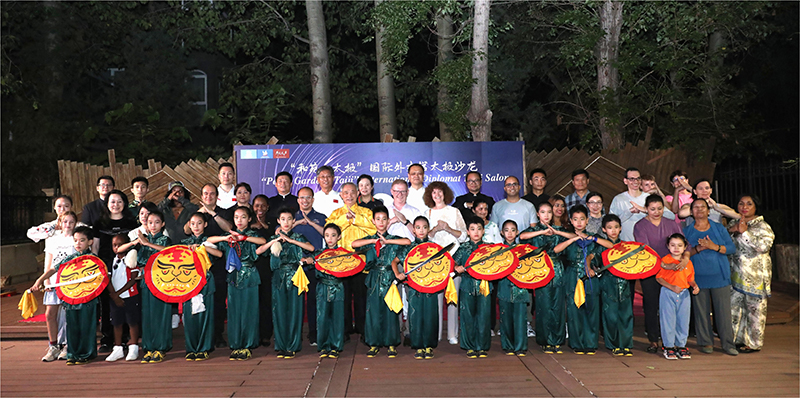 Diplomatic diplomatss from over 20 countries and regions, including the UK, Belgium, France, Serbia, Colombia, Zimbabwe, Jamaica, gathered at the Beijing Peace Garden Museum to participate in the first "International Diplomats Tai Chi Salon". They listened attentively to Tai Chi lectures and practiced Tai Chi themselves.
Professor Zhou Qingjie from China Foreign Affairs University, who has been dedicated to Tai Chi foreign exchanges for many years, delivered lectures and taught Tai Chi. From theory to practice, the English language teaching has moved the diplomats on.
Students from the Wushu team of Shuangyushu No.1 Primary School in Beijing brought "Kongfu Youth" to the diplomats in China, showcasing Tai Chi, shield sword, Jiujie whip, collective Changquan, etc; World champion Chai Yunlong showcases China's highest level of Tai Chi with the melody of 'I Love You China'; Qin Zhen, the inheritor of Wudang Songxi Neijia Quan, showcases Tai Chi Sword and Tai Chi Blade; Excellent young Wushu athletes Guo Zijia and Guo Xuanling from Beijing Shichahai Sports School bring exciting Tai Chi fans and Tai Chi push hands.
Jose Diaz, Minister of the Colombian Embassy in China, said: " The Tai Chi Salon is very vivid. We saw performances from elementary school students and world champions, as well as professional Tai Chi teaching, which helps us deeply experience China's core culture and better understand China"
Li Yongqiang, Director of the Member Services and Activity Supervision Department of the Chinese Wushu Association, said, "Tai Chi has become an important carrier of cultural exchange. We hope to use Wushu to strengthen our physical fitness, enhance mutual communication, and deepen mutual understanding"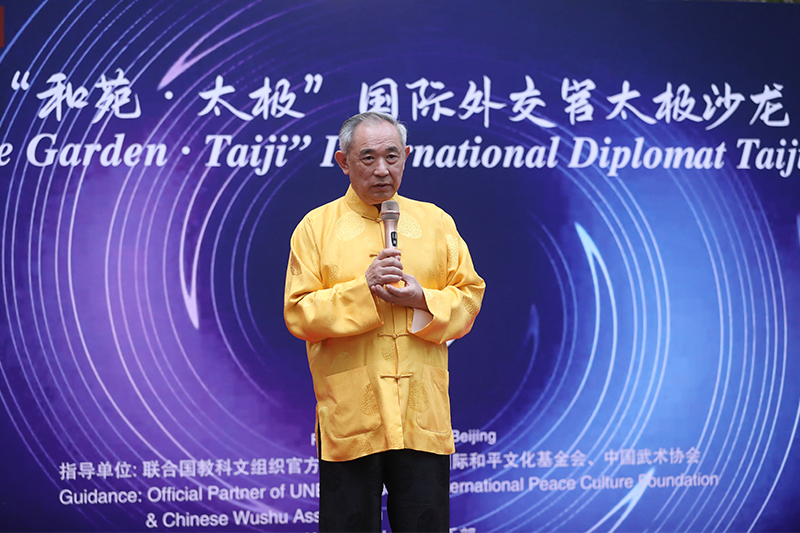 Li Ruohong, president of Beijing International Peace Culture Foundation which is the guiding unit of this Tai Chi Salon and the official partner of UNESCO, stated that: Wushu originates from China and belongs to the world. International exchanges with the world's intangible cultural heritage contribute to world peace. We hope that the international diplomat Tai Chi Salon can continue to be held on in the future.