Beijing International Peace Culture Foundation Held Investigation and Talks in Tongzhou District Government
On the morning of July 15, honorary chairman Zhao Jiaqi and chairman Li Ruohong of Beijing International Peace Garden Foundation led a delegation of more than 20 directors and experts to Tongzhou District, the vice center of Beijing City, for research and investigation. Zhao Lei, chairman of Tongzhou District, Tang Yiyuan, member of the standing Committee of Tongzhou District Committee and director of Publicity Department of Tongzhou District Committee, Yang Bo, member of the Standing Committee of Tongzhou District Committee , executive vice governor of the district government, and other leaders of the district Party committee and government attended the event.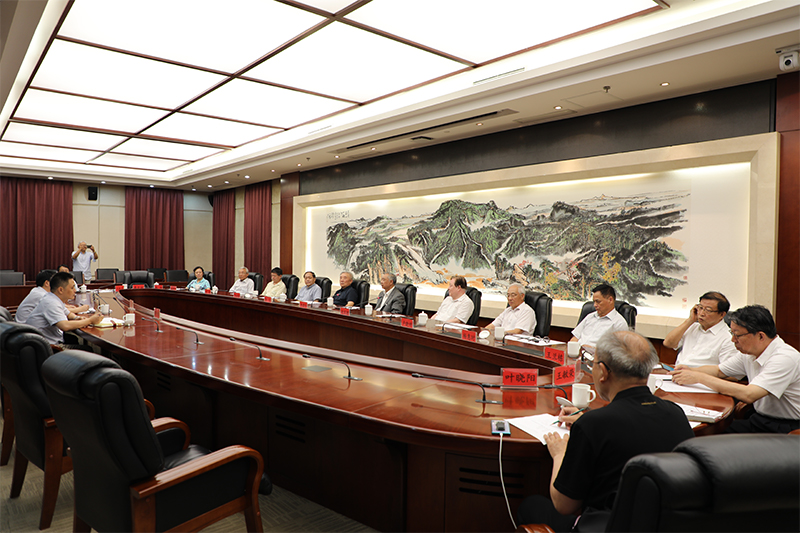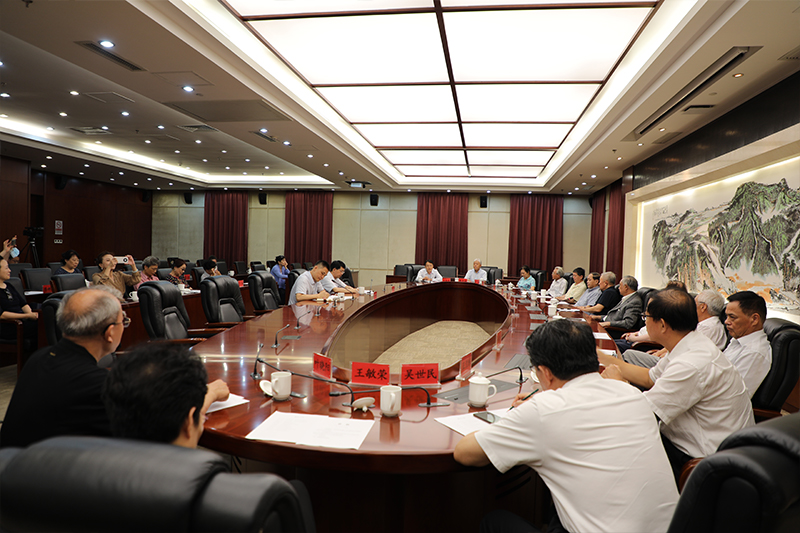 The delegation first visited the exhibition hall of Beijing Urban sub center, and learned about the future development and progress of Beijing Urban sub center by way of promotional videos, sand tables, planning templates and models. Then they went to the Grand Canal forest park for a cruise and listened to the introduction of water system management, garden greening, history and culture in Tongzhou District.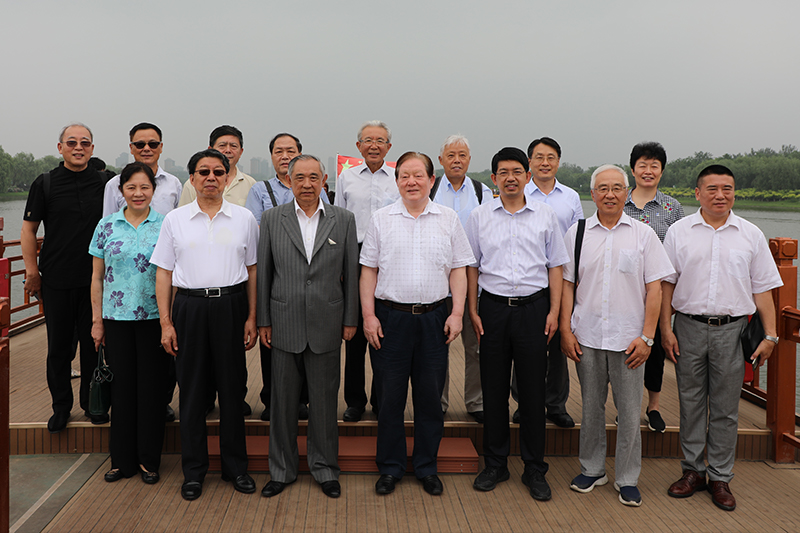 During the discussion between the delegation and the leaders of Tongzhou District Party committee and government, Zhao Jiaqi, honorary chairman of the Foundation, introduced the international layout of the Foundation and the professional functions of its directors and experts in serving the society. Professor Li Ruohong pointed out that the construction of Beijing's urban sub center plays an important role in the construction of "Belts&Roads", "four centers" and "two districts". It should be combined with the sustainable development goals of the United Nations to spread world heritage protection and intangible culture with international consensus, and highlight the construction of Grand Canal Culture and museum city. Beijing International Peace Culture Foundation is willing to cooperate with Tongzhou District government to build a first-class ecological and international cultural city.
Secretary Zhao Lei said that Tongzhou District has been developing rapidly in the past few years under the care of general secretary Xi Jinping. Not only does the construction investment take place in the forefront of Beijing, but also does the top of the tax revenue. In the future, Tongzhou District, as the deputy city center of Beijing City, will build an ecological city layout with blue and green interlacing, fresh air and bright view, water city integration and intensive development, building a world-class demonstration area of harmonious and livable city.
During the talks, the two sides had in-depth communication and reached a consensus on the future direction of cooperation. They will carry out active dialogue and cooperation in the construction of the Grand Canal, cultural heritage and protection of the Grand Canal, and international multilateral cultural interaction and exchange, so as to contribute wisdom and strength to the construction of the sub center of Beijing