After 276 Heyuan concerts, the music sharing meeting held by famous Chinese cellist Zhu Yibing and pianist Chen Junhui in Beijing Heyuan Museum on the evening of March 20 ushered in a beautiful spring. More than 70 elites from all walks of life from more than 20 countries and 40 industries participated in the East West cultural interaction.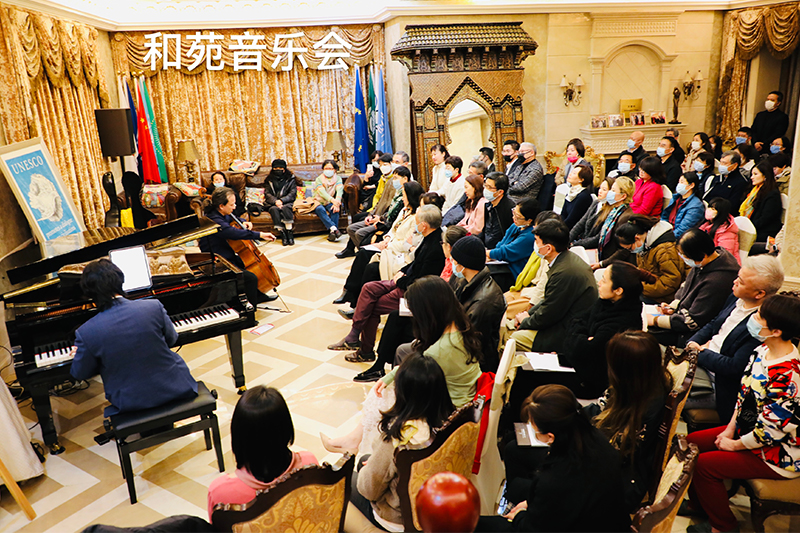 At the sharing meeting in the form of performance, teaching and interaction, Zhu Yibing and Chen Junhui brought many classic works, such as Bach, Liszt, kachini, Chopin, Frey, Saint sang, Rachmaninoff, Tchaikovsky, piazola, shahankun, Paganini and so on, with the applause of music lovers, calling for a peaceful Spring.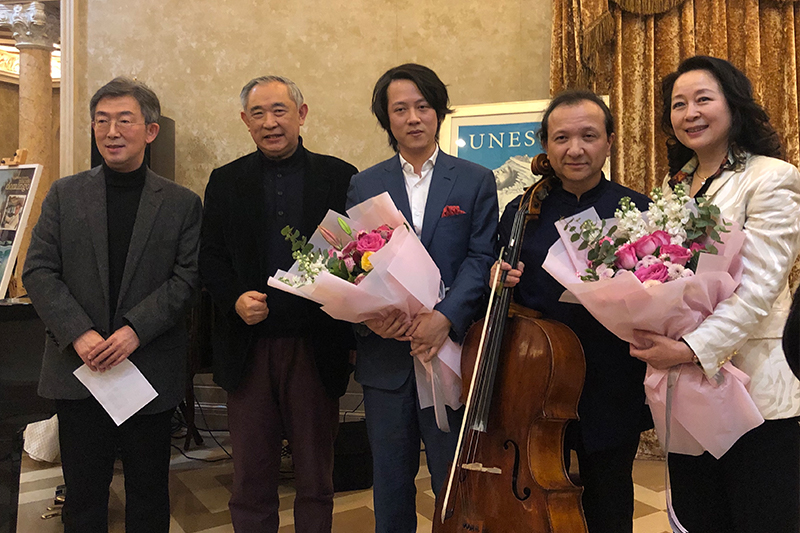 Zhu Yibing is the first Chinese cello winner in a major international competition. He is currently teaching at Berlin Conservatory of music, banyan Conservatory of music and Beijing Zhu Yibing Art Center. He is also engaged in a variety of music education and social activities. At the sharing meeting, he said with emotion that classical music is the root of music, and the five line score innovates the way of oral transmission of music. Classical music is also the alcohol of emotion, which has a magical power to make people intoxicated.