Silk Roads International Exchange Meeting Held in Peace Garden Ambassador Village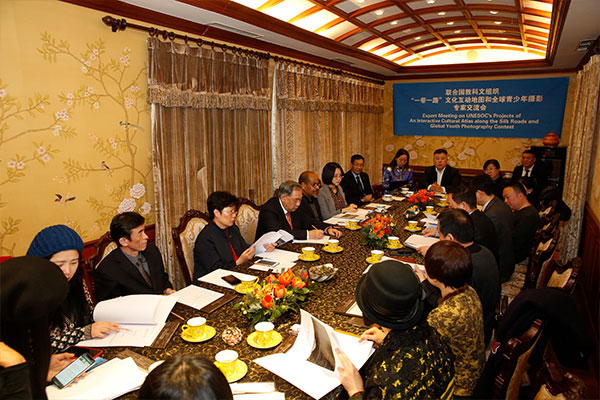 On January 28, 2018, UNESCO organized an international expert seminar on Silk Roads Interactive Cultural Atlas and Global Youth Photography Contest at Beijing Peace Garden Museum, the birthplace of Peace Garden Declaration. Ali Moussa-Iye, head of UNESCO's Silk Roads Interactive Cultural Atlas, Dr. Li Ruohong, president of China World Peace Foundation and Beijing International Peace Culture Foundation, Wang Minrong and Zhang Xilin, president and secretary general of Beijing Photographers' Associatio, Xicheng District Federation of Literary and Art Circulars, Xicheng District Commission, china.com.cn, Encyclopedia of China, Xinhua Bookstore, China-Africa Fund, GTCOM, Startimes, Beijing Institute of Fashion Technology, Beijing Peace and Health Development Center, China Pakistan Economy and Culture Center, World Silk Road Forum, Beijing Canadian International School, and other 17 relevant persons in charge and experts and scholars attended the seminar.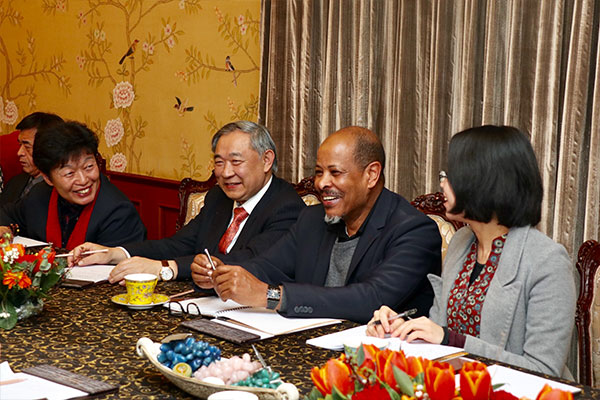 In his address, President Li Ruohong briefed the participants on the planning and development of the Silk Roads Interactive Cultural Atlas and the expectations of the Global Youth Photography Competition. It is hoped that, considering the international exchange of humanities and cross-culture cooperation in the field, participants will give full play to the resource advantages of their respective platforms and provide strong support for the project.
In his speech, Ali Moussa-Iye thanked China and Beijing for the contribution to world peace and the support for cultural diversity. Based on the time and space proposals made by distinguished guests for the Map and the Photography Contest, the content of the program will be accordingly enriched to make it appealing to all countries involved and thus becoming a wealthy public property. More people, especially young people, should recognize the project and jointly value the importance of the protection of the world's intangible cultural heritage.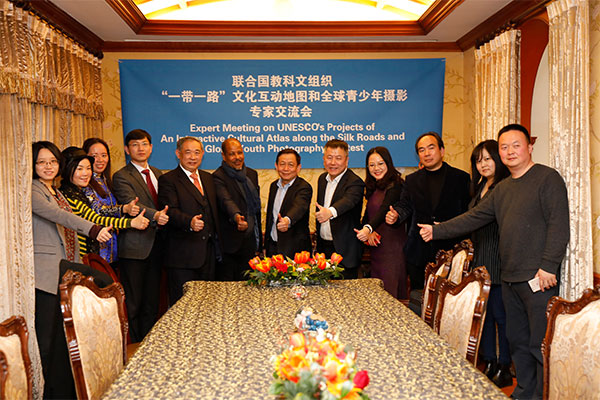 The participants' extensive topics and academic explorations at the meeting embodied the international, inclusive and professional nature of China's foreign relations as well as Beijing's commitment to fostering a community of shared destiny of mankind.