Dr. Li Ruohong Inspects Liaoning Province for a Co-Promotion of Belt and Road Cultural Atlas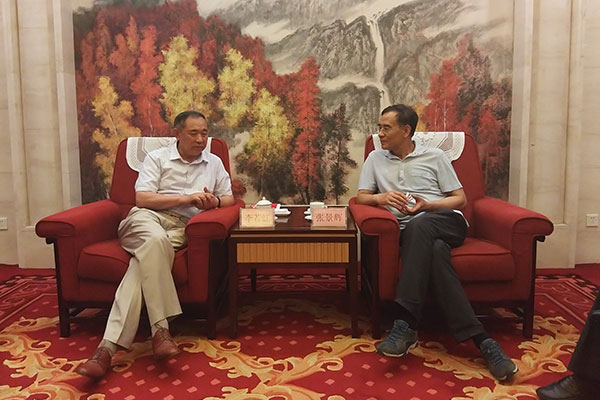 As the development of Chinese economy and the advancement of the Belt and Road Initiative calls for a corresponding NGO involvement, international consensus and support, a delegation, headed by President Li Ruohong of China World Peace Foundation (CWPF) and accompanied by Liu Fenghai, Director of Liaoning office in Beijing, paid a field trip to Liaoning Province between July 22 and 23. During the trip, the Foundation held dialogues on urban development, cultural promotion and resource sharing in respective meetings with Zhou Zhongxuan, deputy director of the Standing Committee of Liaoning Provincial People's Congress, Zhang Jinghui, deputy mayor of Shengyang, Ma Liyang, deputy mayor of Liaoyang and Liu Wenlong, Party Secretary of Dengta, a county-level city affiliated to Liaoyang. Such topics as social responsibility, sisterly cities, investment attraction, custom and culture, ecological township, poverty alleviation and employment, network technology, media, tourism and sports were covered to explore ways to invigorate economy and develop public undertakings. CWPF delegation also visited two large-scale enterprises, namely Sun Valley and Northern Media.
Liaoning province, home to a cluster of regional cities in the northeast China, boasts time-honored history, abundant resources, cherished culture and strong industrial and agricultural foundation. It is not only one of the important birthplaces of Chinese civilization, but also a notable contributor to the revolution and development in different phases of Chinese history. Nowadays, the Belt and Road Initiative is providing the province with new leverage and new drivers for its economic and societal innovation and development.